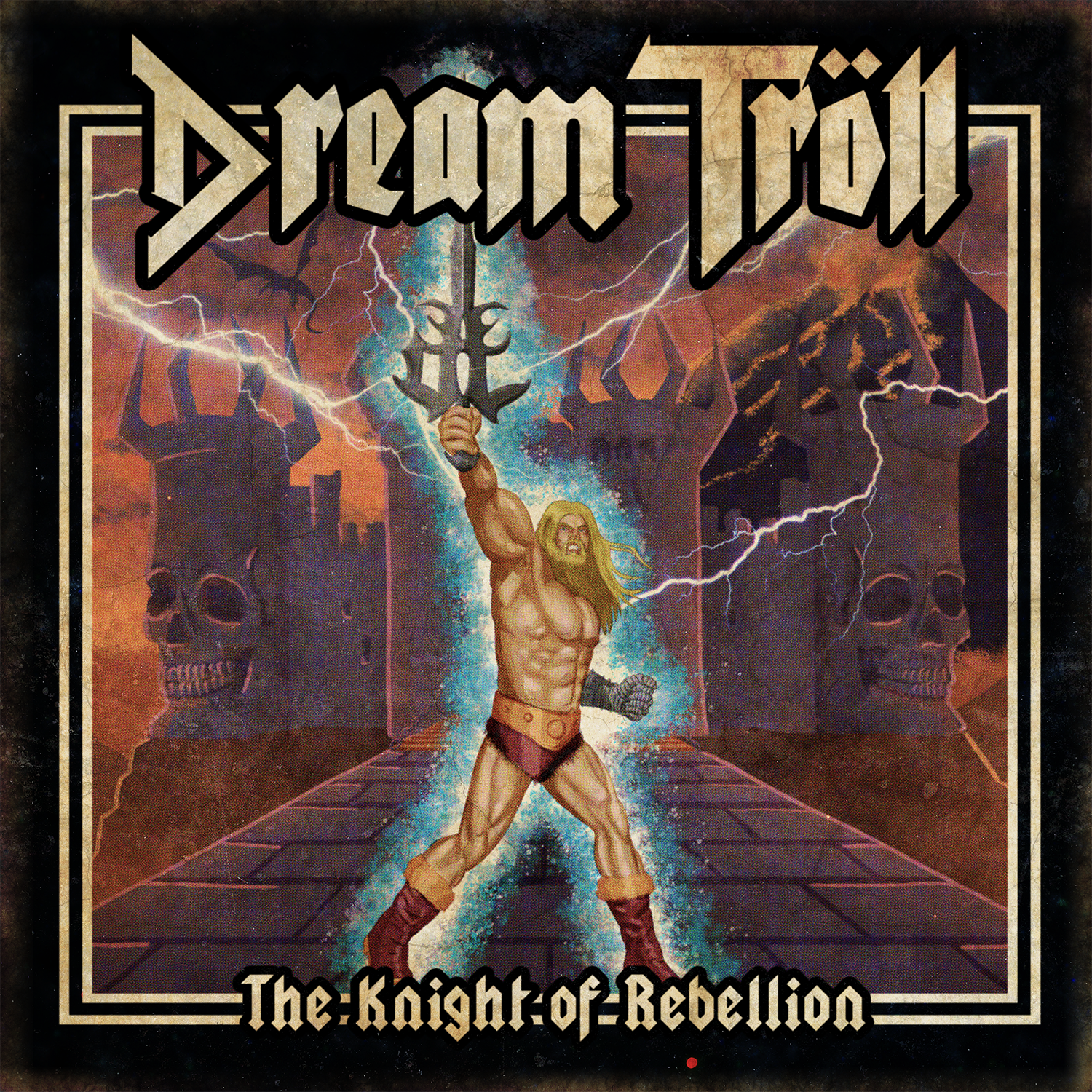 In May 2017 I was commissioned by Dream Tröll, a local Leeds power metal band, to create some fantasy artwork for the cover of their upcoming album 'The Knight of Rebellion'.
The band wanted a barbarian, holding aloft a special sword (made of the band's logo), with as many other heavy metal cliché's as possible. So, naturally we discussed evil castles, lightning, volcanos, dragons and fire. The band were very keen to have a drawbridge in the picture, as one of the songs on the album (Velvet Drawbridge - listen below) features them prominently.
I have never done fantasy painting before, but I took this opportunity to have a go. I used Adobe Fuse CC to customise a barbarian model, light it (with the light coming from the sword) and pose it in an appropriate position. As, I didn't have access to any super buff life models, this was very helpful reference! I modelled the colour palette on various Manowar album colours and He-man posters from the 1980s. I studied Frank Frazetta artwork, especially his work on Conan.
The band were keep to have a barbarian with viking features, as both vikings and barbarians are very metal. This resulted in a character that looks a lot like a long-haired He-man. I certainly modelled the furry pants and belt on He-man. I tried to out-do Castle Greyskull, by making a castle with 3 skulls, rather than one. However, one of the skulls is obscured by the barbarian.
I used a halftone filter and added some distressed effects to the edges, to make it look like a record sleeve from the 1980s, that you would find in a vintage record shop. 
I am by no means a good fantasy artist, but with Kyle T Webster's Mega Pack and Photoshop, I think I managed to do a good tribute to fantasy art, which was the order of the day.
Check out Dream Tröll on Spotify below and Bandcamp.