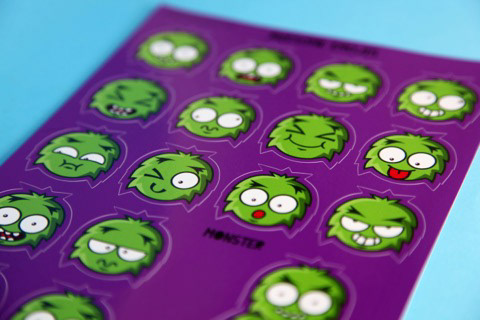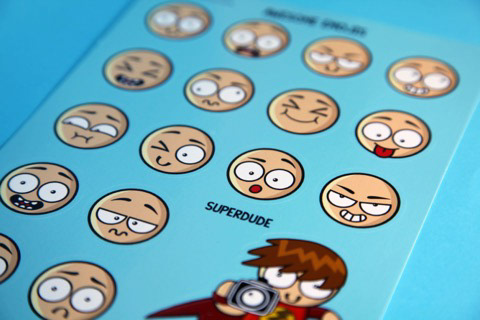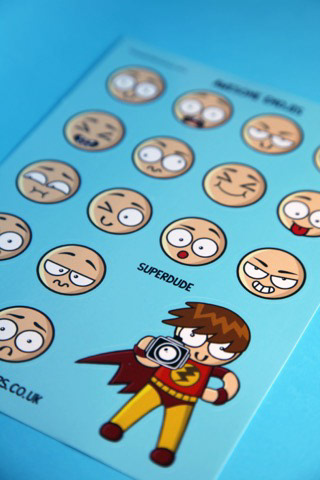 I was commissioned by Dawn at
Inspired Workshops
to create these animation stickers/decals for kids. You can buy them
here
.
"Our Awesome Emoji decals are designed with stopmotion animation in mind. Perfect for face replacement practice without having to worry about lip syncing."
They are aimed at younger kids, who are just beginning to learn stop motion.
I created them in Illustrator. The brief was to fit as many different expressions on each sheet as possible. I had previously created the Superdude character for InspirEd, so he was included on one sheet. Dawn also asked for a monster and an animal of some kind. As cats seem to take up about half of the internet, I went with cats!
As I work mainly in animation, it was simple enough to think of the most useful faces to include.

Thanks to Dawn for the photos.