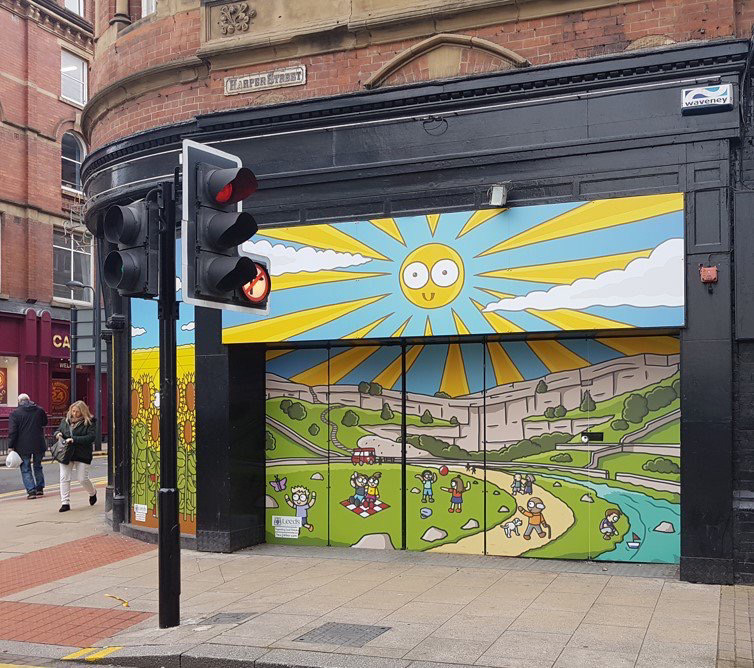 In October 2017, I was commissioned by Leeds City Council to create artwork to be displayed on the corner of Harper Street and New York Street in Leeds. 
The artwork facing the bus station depicts Malham Cove, in the Yorkshire Dales on a sunny day. The aim of the work was to brighten up the dark facade of the building with something cheerful and bright. I liked the idea of bringing a natural landscape, into a busy urban area to create an oasis of calm. 
The artwork on the corner of the building is taken from my upcoming children's book 'Where's Zoë?'. It depicts the titular character, wearing a yellow coat, standing in front of, or within everyday yellow objects. It is based on a whimsical game that Andy plays with his wife, when they go on adventures.
The artwork was installed on 1st November 2017, for a minimum of 3 months.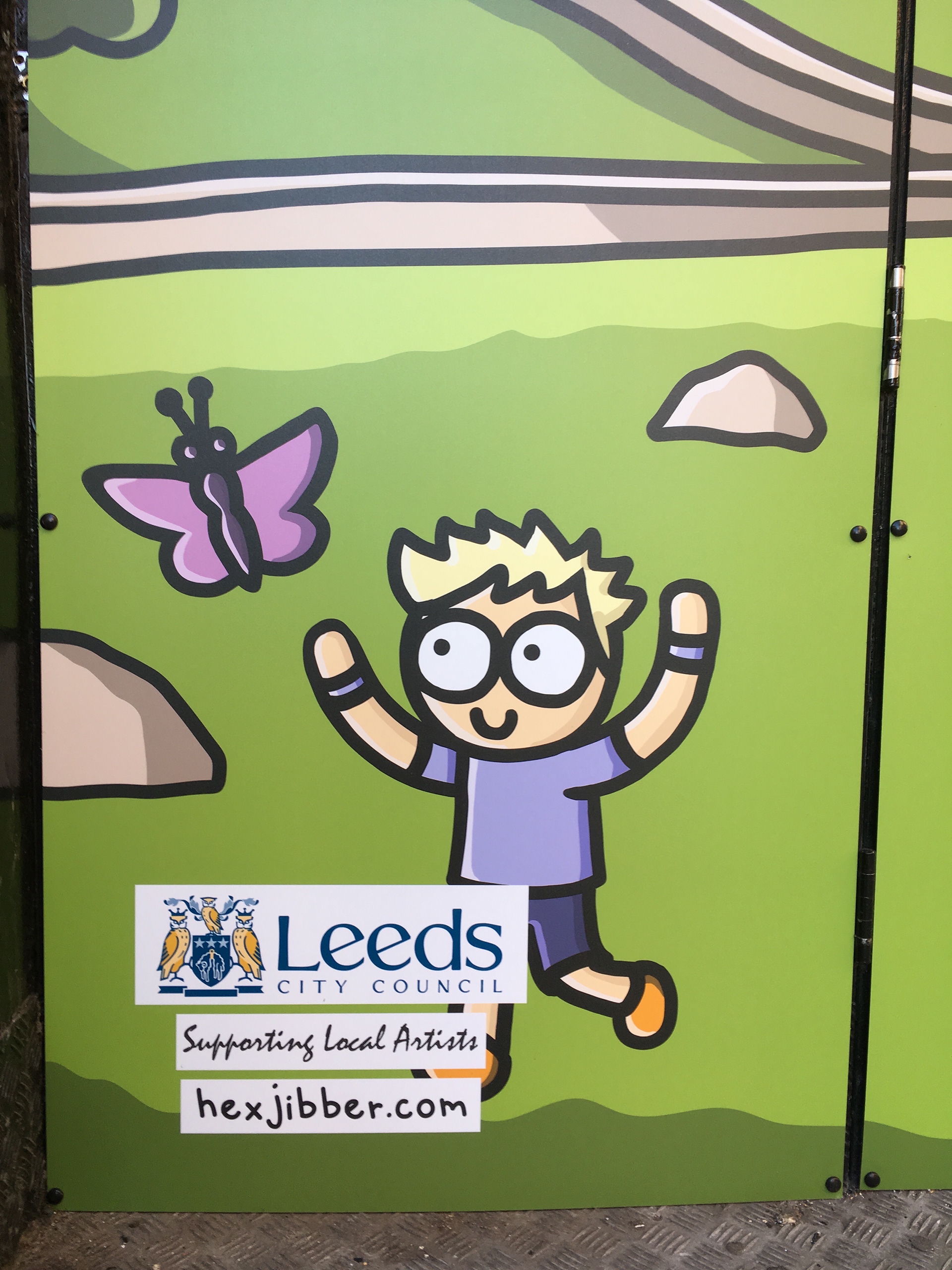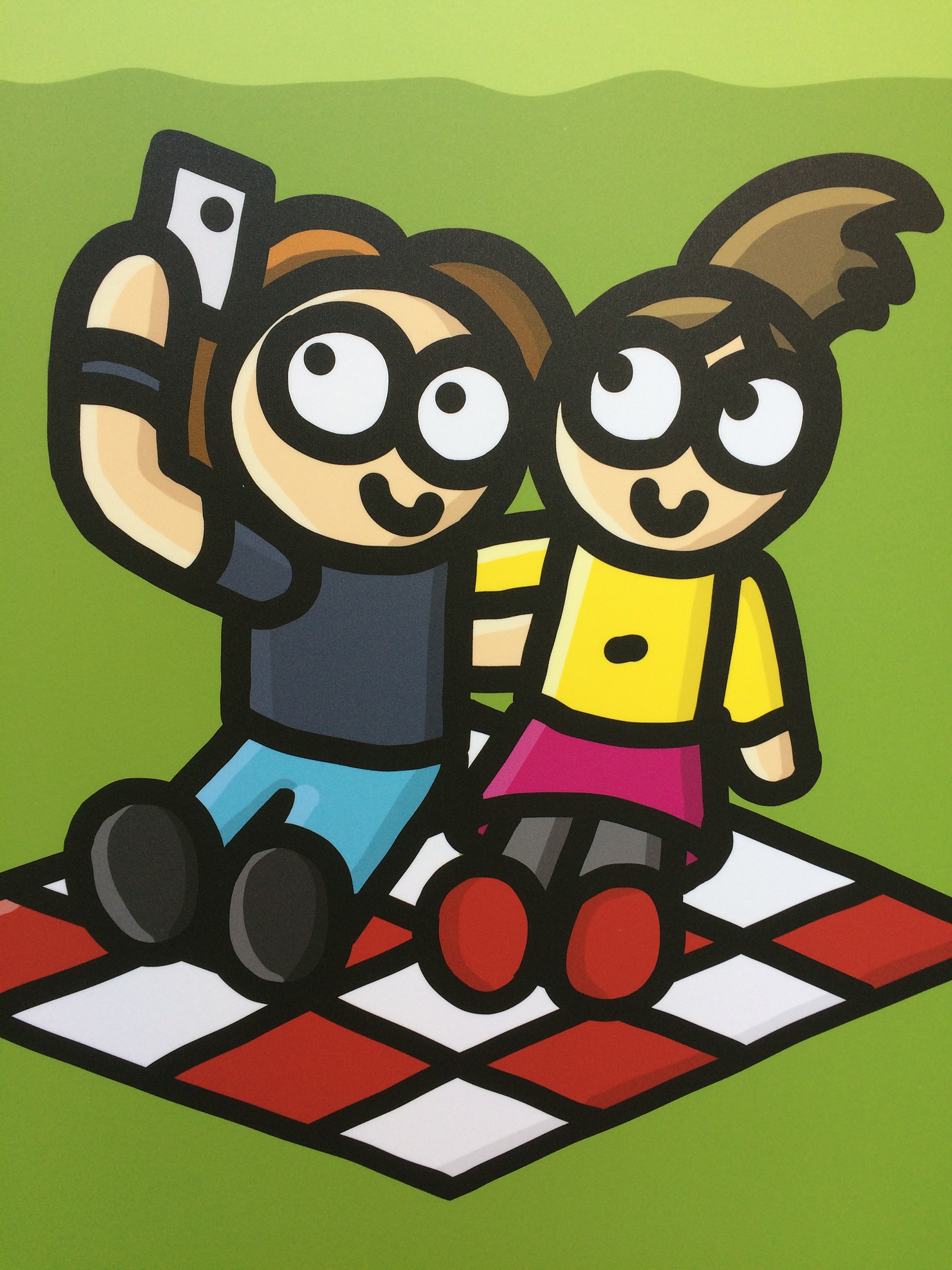 Here is a map of where you can find it.